If you don't have a voice remote, the easiest way to download an app is by navigating to the Find button on the home page.  Then select the search icon and type the name of the app with your remote.  Finally, select the result and then click Download.
1. Select the Find button on your Fire TV home screen. You can do this by pressing the right directional button on your remote until it is highlighted. Then click the down button on your remote to reveal the menu.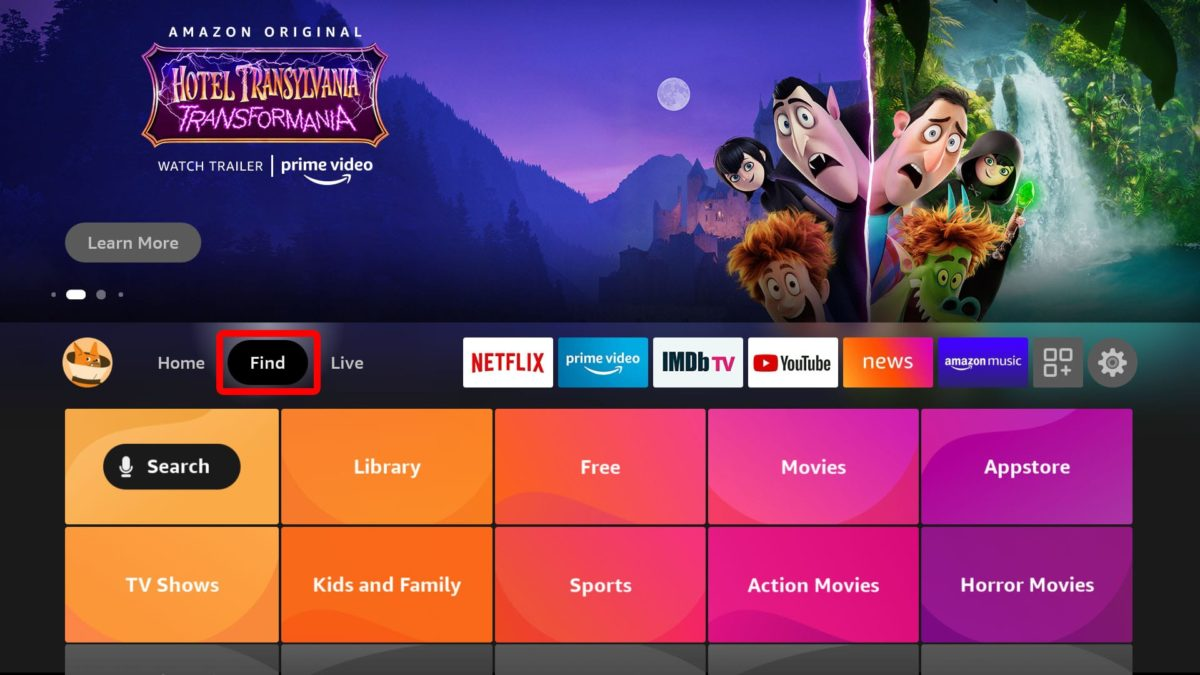 2. Then select Search .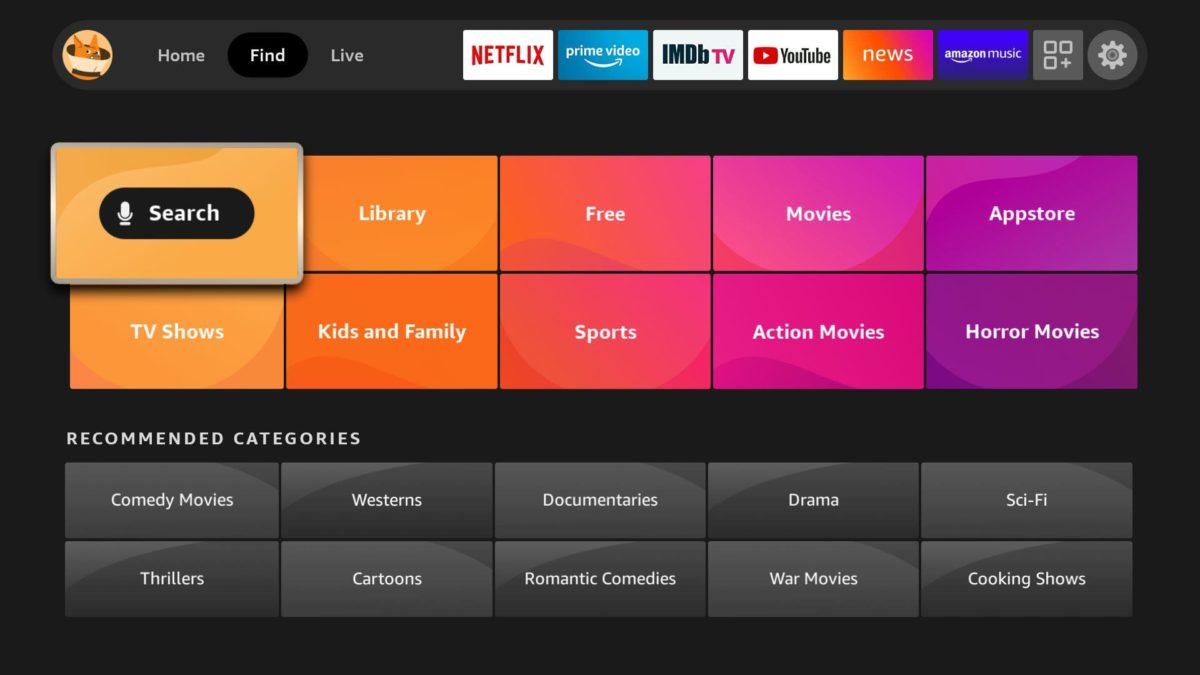 3. Next, type UKRP. You have to do this letter-by-letter using your remote. Use the directional buttons to select each letter and the Select button to enter each letter.
4. Then navigate down and select UK Radio Portal. You don't have to type the entire name to see it appear.
5. Next, select the UKRP app icon. If you don't see the app you want to download, you can scroll to the right or scroll down to find it.
6. Finally, select Download.
How to download UKRP app manually