UK Radio Portal offers two pricing models; one for regional & national radio services, based on ITV regional coverage, the other for community radio services based on Local TV coverage.
We are currently offering services at a discounted rate from the published prices below.
Please contact us for a quote or to find out more.
The following information has been provided to help prospective customers ascertain monthly operating costs, which we can provide in a formal quotation.
Please note, obtaining a formal quotation, (even if this requires revision), secures the icon location /prominence of icon position, on UK Radio Portal, as these are allocated on a first-come first-serve basis.
---
ITV/STV REGIONS
A single ITV or STV region is charged at £100 +VAT per month, with the exception of London, which is £250 +VAT per month

Multiple ITV regions, (2 to 5), except London are discounted by 50%, so it's more cost effective than simply doubling the cost of a single ITV region
Northern Ireland & Wales are single region areas, so are charged as single ITV regions, at £100 +VAT per month each
Scotland comprises of 3 Regions available as either single ITV/STV regions, or as a bundle, for £250 +VAT per month

1. Border (Scotland)
2. STV Central Belt, comprising of

STV Central (Edinburgh & East)
STV Central (Glasgow & West)

3. STV Highlands, comprising of

STV North (Aberdeen & North)
STV North (Dundee & Tayside)

England comprises of 16 ITV regions, and is charged at £500 +VAT per month
Full national coverage is charged at £750 +VAT per month
New regional/national radio stations will be listed in the Featured section for 1 month, making them available across the UK. The Featured section is available to regional and national radio stations subscribing to annual billing.
Regional & national radio stations are listed in the Regional and National sections respectively of UK Radio Portal.
---
LOCAL TV REGIONS
Local TV coverage areas are categorised into 7 pricing tiers, based on population coverage

Charges are typically between £20 +VAT per month and £95 +VAT per month, dependent on location
Since Local TV for London, (London Live), coverage does not cover the Home Counties as well as  ITV London coverage does, thus Local TV London is charged at for £200 +VAT per month
For community radio stations that do not have a Local TV service available in their area, we offer access to ITV regions with a listing in the Local section of UK Radio Portal
---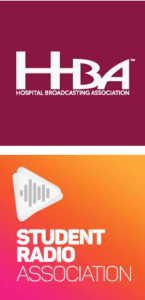 HOSPITAL & STUDENT RADIO
UKRP has implemented a 50% discount for Hospital Radio and Student Radio stations
Hospital Radio stations must be HBA members, and Student Radio stations must be SRA members in order to qualify for this offer
OfCom licenced radio stations broadcasting on FM,SS-DAB or other broadcast networks, (e.g. Local DAB), are not eligible this offer
Radio services mapped against a single Local TV area will range from £10+VAT to £47.50+VAT per month depending on location, preferably paid annually in advance
Where no Local TV service is available in the hospital or educational facility coverage area, mapping of the radio service against a single ITV region will be made available for £50+VAT per month for all regions except London, and £125+VAT pm for London, preferably paid annually in advance
Hospital & Student Radio stations will be listed in the "Local" section of UK Radio Portal