Joining UK Radio Portal (UKRP) is a simple and cost-effective way of making your radio station available to over 11 million Internet connected Freeview TV and Set-Top-Box devices, and Amazon Fire TV Sticks across the UK.
Community Radio
Broadcaster FAQs
On-Boarding Checklist
Pricing Information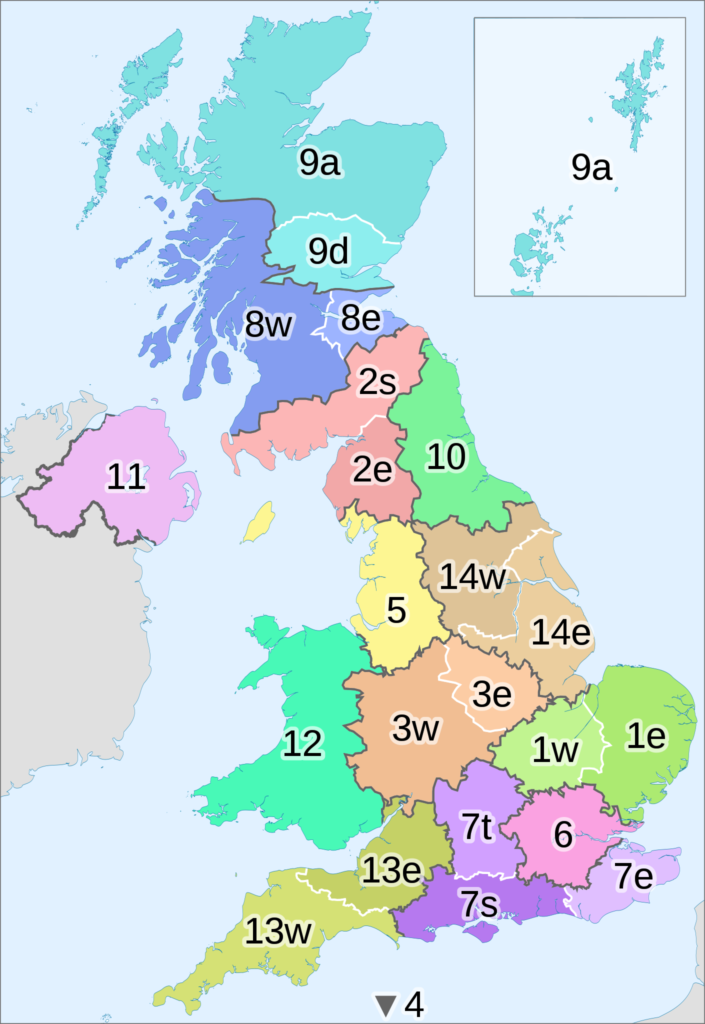 UK Radio Portal is available throughout the UK via the 80 main commercial Digital Terrestrial TV transmitters that bring Freeview TV channels to consumers homes, and on Amazon Fire Sticks via the UKRP app.
For Freeview users, no app development, downloading of apps or sign-up process is required.  Everything is smoothly managed via the easy-to-use interactive TV service, which is underpinned by the UK Digital Terrestrial TV transmitter network, the Hybrid broadcast broadband TV (HbbTV) technology stack, and UK Radio Portal.
Amazon Fire TV Stick users can simply download and install the UKRP app. Details on how to do this can be found here.
Navigating and accessing radio stations via UK Radio Portal is a similar user-experience to the familiar and accepted approach of accessing content in VoD (Video-On-Demand) portals, but in case of Freevieew TVs, via channel number – channel 277.
This approach allows UK Radio Portal to provide an extensive variety of radio stations to the Freeview TV platform in an easy to use manner, regardless of radio station geographic location or genre/format.
Whether you're a local, regional, multi-regional or national radio broadcaster operating under a UK OfCom licence, an international broadcaster, or an Internet only broadcaster, UK Radio Portal has a coverage and pricing model to suit your budget and coverage needs.
By supporting a high-quality rotation of on-screen HD images, your radio station branding and messaging will really stand out, and the flexibility to add on-screen promotional/banner advertising offers the potential to monetise this service too.
National, Regional & Multi-Region
For national, regional and  multi-regional radio broadcasters, UK Radio Portal's coverage model follows ITV's 14 regions and 23 sub-regions, as defined in the map (left) and table (below). Radio stations can be made available to one or more regions, based on the chosen coverage.
Links to coverage maps from

can be found by clicking on the region name and the

icon for main transmitter coverage selection.
Please contact us to find out more about joining, and to have a chat about how you can make UK Radio Portal work for your radio station.
Map Ref.
ITV Region
Service Coverage Area
1e
Anglia
(East)
Norfolk, Suffolk, northern and eastern Essex
1w
Anglia
(West)
Cambridgeshire, most of Northamptonshire, Bedfordshire, northeastern Hertfordshire and northeastern Buckinghamshire
2e
Border
(England)
Central and northern Cumbria
2s
Border
(Scotland)
Dumfries and Galloway and Scottish Borders
3e
Central
(East)
Leicestershire, central and southern Derbyshire, southern Nottinghamshire, Rutland and southwestern Lincolnshire
3w
Central
(West Midlands)
Herefordshire, Shropshire, Staffordshire, Warwickshire, the West Midlands, Worcestershire and northern Gloucestershire
4
Channel

Channel Islands (Freeview Lite area - Not supported)
5
Granada
Cheshire, Greater Manchester, Lancashire, Merseyside, northwestern Derbyshire, southern Cumbrian coast and western North Yorkshire
Isle of Man (Freeview Lite area - Not supported)
6
London
Greater London, southern and western Essex, western Kent, Surrey, eastern Berkshire, southern Buckinghamshire, and most of Hertfordshire
7e
Meridian
(East)
Central and eastern Kent and East Sussex (except southwest)
7s
Meridian
(South Coast)
Central and southern Hampshire, West Sussex, Isle of Wight, central and eastern Dorset, southeastern Wiltshire and southwestern East Sussex
7t
Meridian/Central
(Thames Valley)
Oxfordshire, central and northwestern Buckinghamshire, western Berkshire, northern Hampshire, eastern Gloucestershire and southwestern Northamptonshire
8e
STV Central
(Edinburgh & the East) &
STV Central
(Glasgow & the West)

Merged to form
STV Central Belt region

Clackmannanshire, East Lothian, Edinburgh, Fife (except North East Fife), Midlothian and West Lothian
8w
Argyll and Bute, East Ayrshire, East Dunbartonshire, East Renfrewshire, Falkirk, Glasgow, Inverclyde, Lochaber, North Ayrshire, North Lanarkshire, Renfrewshire, Stirling, South Ayrshire, South Lanarkshire, West Dunbartonshire.
9a
STV North
(Aberdeen & the North) &
STV North
(Dundee)

Merged to form
STV Highlands region

Aberdeen, Aberdeenshire, Highland (except Lochaber), Moray, na h-Eileanan Siar, Orkney and Shetland
9d
Angus, Dundee, North East Fife, Perth and Kinross
10
Tyne Tees
County Durham, Northumberland, Teesside, Tyne and Wear and northern North Yorkshire
11
UTV
Northern Ireland)
Northern Ireland
12
Wales
Wales
13e
West Country
(West)
Bristol, southern Gloucestershire, most of Wiltshire, northern fringes of Dorset and Somerset
13w
West Country
(South West)
Devon, Cornwall and western Dorset
14e
Yorkshire
(Belmont)
East Riding of Yorkshire, most of Lincolnshire, central Nottinghamshire and northeastern Derbyshire
14w
Yorkshire
(Emley Moor)
South Yorkshire, West Yorkshire, central and southern North Yorkshire and northern Nottinghamshire
---
Local & Ultra-Local
For local & ultra-local radio broadcasters, (e.g. community radio stations), UK Radio Portal's coverage model follows the UK Local TV multiplex coverage in the areas listed below.  OfCom's theoretical coverage maps for these areas can be found by clicking on the location name.
Please note that the actual coverage at each location may vary based on technical arrangements by the local multiplex operator compared to OfCom's theoretical assumptions. If a Local TV multiplex is not available, then regional coverage (as per the table above) will be available as an alternative option.
---
OfCom Broadcast Code
Since UK Radio Portal is available to large audiences of all ages and backgrounds across the UK, UKRP endeavours to ensure that only appropriate content is made available via UK Radio Portal. 
Radio stations present on the UK Radio Portal are therefore required to maintain compliance with the UK OfCom Broadcast Code for both audible and visual content, including compliance logging (recording) of audio and meeting advertising standards.
Failure to adhere to this requirement will prevent UKRP from completing the on-boarding process, and failure to maintain adherence to this requirement can result in the suspension or removal of radio services from the UK Radio Portal.
The OfCom Broadcast Code provides guidance regarding:
Protecting the under-eighteens
Harm and offence
Crime, disorder, hatred and abuse
Religion
Due impartiality and due accuracy
Elections and referendums
Fairness
Privacy
Commercial references on TV
Commercial communications on radio
For more information, please visit: https://www.ofcom.org.uk/tv-radio-and-on-demand/broadcast-codes/broadcast-code and https://ofcom.org.uk/dtt-ip-content
---
Copyright
As part of the on-boarding process, a copy of the radio station's PPL (copyright) licence covering online broadcasting will also be required to be provided to UKRP. For more information, please visit: https://www.ppluk.com/music-licensing/radio-tv-and-online-licensing/
---
General & Joining Enquiries:

Email:

Office:

WhatsApp:

info@ukrp.tv

+44 (0)330 321 4321

+44 (0)7949 678 321


Contact Form: